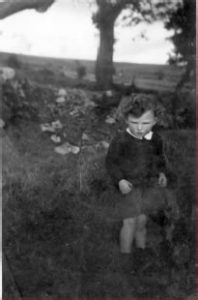 On Monday, January 10th, 1949, I attained the age of three. I don't remember it, but I do recall Thursday 13th, it was the Fair-Day in Blessington. When I awoke it was very dark. I made my way into the kitchen, attracted by the yellow glow of lamplight; my feet sensitive to the change of surface as I stepped from the concrete floor of the upper room to the granite paved kitchen. It was not night but morning; a fact proclaimed by my father's apparel as he sat on a low stool at a military-style bench which on this occasion served as a breakfast table.
The Primary Cert, my first attempt at growing side locks and the feeling that my initial nocturnal adventure into Soho was in some way repugnant to Catechism teaching are all a sort of psychedelic jumble in my brain. Most memories have become blurred on the screen of time, but superimposed there and in no way distorted is my first picture of that big man, with graying hair, eating home-cured rashers from a maidenhair fern plate. The kitchen was devoid of a clock, but he threw the odd glance at the key-winder pocket watch which hung from a bent oval nail on the second shelf of the dresser. (Years later, during one of my unsuccessful attempts at horology I dismantled the faithful chronometer and having reassembled it, had parts left over; Nothing was learned from the operation except that it had been repaired in 1899). When he had mopped up the last drop of grease with a crust of home-made bread, I was to witness a scene that I would see repeated a thousand times. He took each of his boots in turn and placed a couple of small red coals inside each. Then, expertly, he rocked them from heel to toe several times. He replaced the coals in the fire, laced each boot firmly and stamped his feet on the hearth as if to test it.
A full pipe was tamped with his index finger and reddened with a paper spill lit from the glass-bowled oil lamp which stood at his right elbow. My mother often talked of trimming and filling oil-lamps in the house of gentry, yet she hardly ever succeeded in cutting this lamp wick straight across. The result was a diagonal flame.
Then, he took the reins out of the pony's winkers that hung by the open fire, under the tallague. With the rope he made a head collar, went to the cow house and led out the white head cow. The name was not a misnomer; she was a big red animal, with a white forehead adorned by two sturdy unmatching horns. I was seeing her for the first time; having sprinkled her with Holy Water, from a jam-dish on the windowsill and making the Sign of the Cross on himself, he brought her to the road. The predawn hue was giving way to daylight. It was already bright enough to see the silhouetted paling posts and the stark contour of Black Hill and the stable.
A rat raced across the road. A neighbour cycled past on his way to work. Friendly salutations were exchanged. My mother ushered me back to bed. My first recordable day had begun.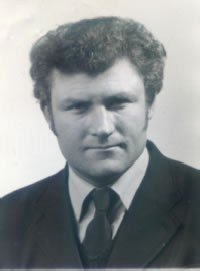 I spent the  first 25 years of my life at home on a small farm. I can identify with Patrick Kavanagh's "burgled bank of youth" (and I am one of the few of my generation who knows how to make a bush-harrow). As a young fellow whenever I was blamed in the wrong, I would compose a derogatory ballad about my accuser. There weren't many false accusations so I wasn't very prolific.
I was nicknamed "the Poet" but  the term wasn't always complimentary. I agrees that what is said behind one's back is their standing in the community and my favourite quotation is a comment made about me by a neighbour: "Wouldn't you think someone would tell him he's an eejit, when he doesn't know himself".
I have  spent most of the last thirty years in Dublin but when asked "Will you ever go back to Kylebeg"? my answer is always Joycean. When James Joyce was asked, in Trieste; "Will you ever return to Dublin?" he said; "I never left".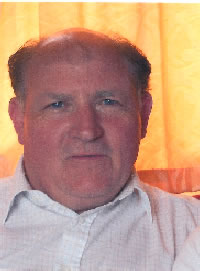 I have written articles (mostly humorous) for The Sunday Independent, The Irish Times, The Irish Post, Ireland's Own, Ireland's Eye, Kerry's Eye, The Wicklow People, The Leinster Leader as well as numerous on-line publications.
I was once told; "You have the perfect face for radio" and I compiled and presented my own programmes in the "Voiceover" series on RTE Radio One. I have  presented ballad programmes on KIC FM, Liffey Sound and Radio Dublin.
I  co-presented a Saint Patrick's Day Ceol na nGael programme on WFUV 90.7 in the Bronx and I do pre-recorded programmes for other stations. One such programme is "The Story And The Song" in which I play a number of ballads, having first told the story behind each one.
I still write the occasional ballad (not all of them fit for human consumption).